Have you ever though of what does customer value means to you?
In a business point of view to be successful, companies need to comprehend consumer's consumption motives and behaviours so that they are able to create value for customer.
Identifying the target audience must be accurate and precise. Smart Insights shows an example of various segmentation methods that can use in marketing strategies. With that, a niche market for a brand's product/ service can be identified to create a buyer persona.
Likewise, if you view it in marketing terms, it means how you studied on the consumer's needs and wants before even introducing the product to the shoppers.
That brings me to the next point, on the scale from 1 to 6, how convinced are you that a particular product you bought or service you received has created some form of customer value for you?
In today's blog, I will be sharing my thoughts on the four types of categories consumers are being classified as using the Four Segment Facebook Engagement Framework with reference from Hodis and colleagues (2015)
So what are they?
Can you spot which categories you belong to?
#Attention Seekers
Attention seekers have high levels of creation but low consumption of content. They would portray themselves by artificial situations, like to be standout in the crowd, creating eye-catching social content via social media to gain attention. In this way, it allows them to gain more "likes".
An example would be an social influencer, known to be a market maven because of their knowledge and interest for a particular product/services.
Above shown is an example of Singapore Influencer, Xiaxue. They would create an engaging post to attract her followers to "Like" her posts as well as participating in the giveaway contest.
#Entertainement Chasers
As mention earlier on Xiaxue's giveaway contest; usually you will find entertainment chasers around.
Another example would be, when Shoppee has "Flash Deals" or 24 hrs Deal Quizzes/Games, entertainer seekers will be the one sharing all the good deals to their family and friends.
#Devotees
Devotees are the ones with high consumption and creation of content. They are the everyday people known as the orginary people who express and share their real views, thoughts, feelings freely without being afraid of what other people might think towards related social issues. Also, having strong bonds with their peers on social platforms makes them the ideal kind of ambassador.
An example above shows how you can easily spot devotees users on Instagram, search #inspiration, and you will be able to find them. Not often they will share sad posts, but they will find them commenting on friends or sharing of emotional quotes that might be relatable to them.
To establish engaging content as well as user-generated content, companies should target devotees who are known as the everyday people. Usually, the most credible form of advertising among consumers are recommendations from people that related to you, someone whom you may trust.
#Connection Seekers
Connection seekers are individuals that have high consumption and low creation of content. They would like to build a community with their friends through social media platforms like Facebook, Instagram and Twitter.
For instance, connection seekers like to keep in touch with their family and friends. If their friends went overseas for further studies, they would be more likely to comment on their friend's posts instead of posting content for themselves.
Now, let's bring what we have covered earlier in the business perspective.
By utilizing the Business Model on the web, allow the marketers to understand how consumers behaviours and look at the different ways of engagement with four profile categories users to effectively strategies social media planning.
Hence, it also brings me to the next point. Imagine a business without any review or feedback?
Above shows, a graph chart depicts a survey done based on consumers searching for the latest reviews and feedback as guidance towards their purchasing decision. Hence when there is zero online customer evaluation for a business, it does not show a good sign.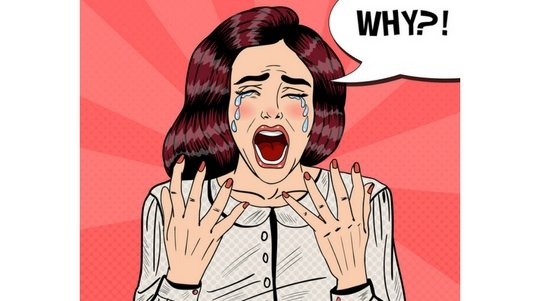 Not to worry, here are 10 tips for persuading the consumers to leave a review for your brand. Reviews/Queries can also be an alternative act as Frequently Asked Questions (FAQ) which instantly "reply" to the consumer are in doubts.
Lastly but not least,I would like to share about scarcity marketing. It is one of the most effective marketing that veteran marketers utilise. Entertainment Seekers and Attention Seekers are extremely sensitive to phrases like "limited time only" and "while stock last". It stimulates their emotional impulses to take action immediately. They tend to have more affection towards what they might lose out then what they gain.
One good example will be Black Friday Sales, mega sales for only one day. Some of the e-commerce sites like appeal websites (MDS, Theclosletlover, Theveletdolls and many more) will go the extra mile to put a countdown timing on their website page. These are the little things that make consumer's heart goes itchy and excited for the sales.
Shoppers will start adding their wanted product into their shopping carts and wait for the golden time to check out so that they will not miss a great deal.
Another example would be Shopee's daily flash deals.
Do you think you can capture consumer's heart now?
All in all, with essential market research and clear understanding of segmentation of the target audience, allows businesses to create customer value. Not only, it leaves a great customer experience and also a reputation for the branding.
I would love to hear your opinion on what you think customer value is. So, what do you think your profile categories do you fall under? Please leave a comment below and show some love.
Signing off,
Joanne.W